The COVID-19 Pandemic has caused major changes in our lives since March and has impacted the way we do things on a daily basis along with the places we are able to travel. Due to this fact, the Brotherhood of Men Conference scheduled for October 2020 has been canceled.
If you registered at the 2019 conference your registration will be applied to the 2021 conference or you may request a refund by emailing Doris Henderson or calling her at 817-453-4015.
Also, if you prepaid for a shirt or cap at the 2019 conference, it can also be applied to the 2021 shirts and caps that will be ordered.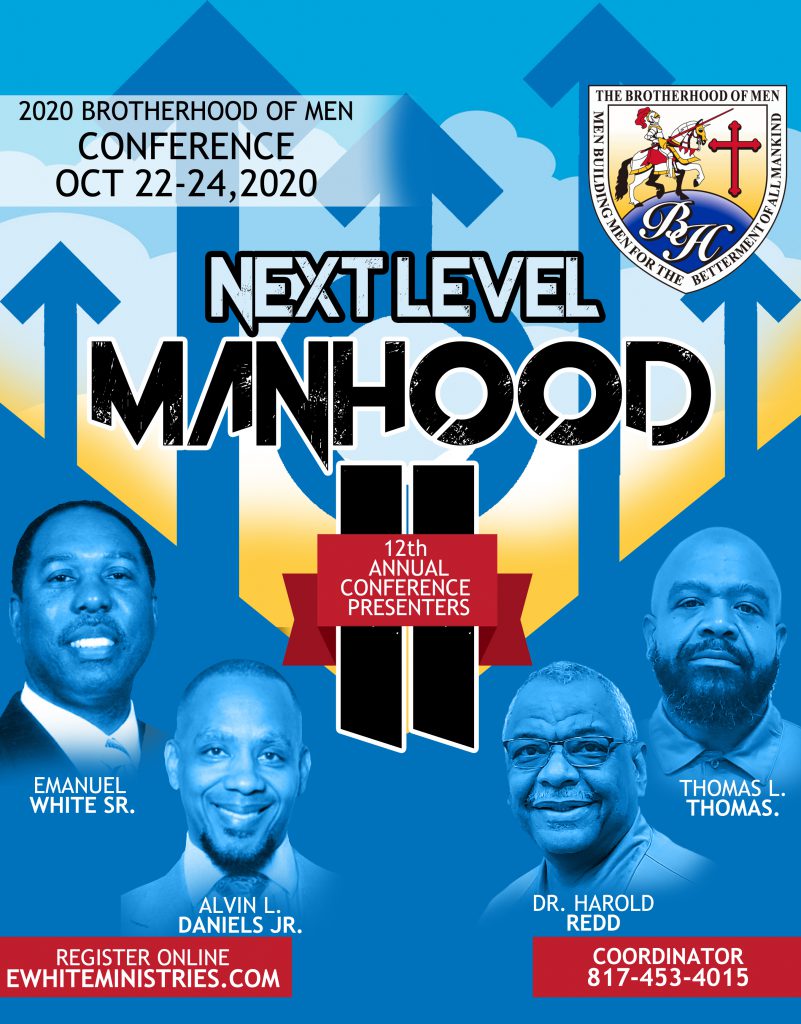 -507
Days
-3
Hours
-5
Minutes
-10
Seconds
---
Thank you to all those that attended the 2019 conference. A special thank you to all our speakers and those that helped to put the conference together. May God bless and keep you.